Before & After School Care
If you need to be somewhere important before or after your child's class — no need to worry! Serene School Care is here to help.
We are a leading provider of before and after school care in the Gulf Harbour area. Our before and after school programmes are safe, fun, unique and creatively stimulating!
We are dedicated to caring for your children during out-of-school hours from 6:30 to 8:30 am and 3:00 pm to 6:30 pm. At, Serene School Care, every day is different, so your children will never be bored!
Enrol Now
A Place where your child will enjoy and want to be
At Serene School Care, your kids will not only receive homework supervision from our in-house teacher, but they also have the option to partake in developmental activities such as making arts & crafts, coloring, and painting. We have a selection of fun items that will keep your children entertained such as playdough, lego, board games, and computer games. We foster a fun and positive environment where your children are free to be themselves and explore their creativity.
Our team at Serene School Care values safety, reliability, trustworthiness, education, learning, and every child's individual needs. If your child has allergies, diet restrictions, behavioral issues, learning disabilities, or social anxiety, do let us know so we may come up with a plan on how to better care for him or her.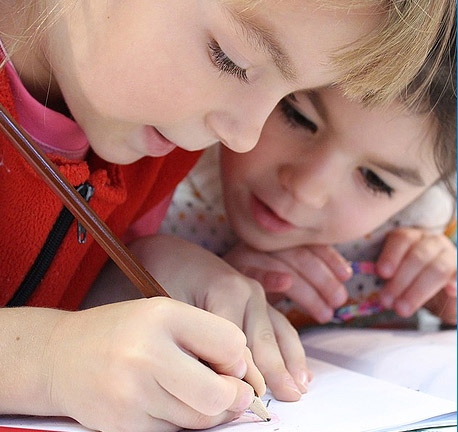 What Parents Say

Such Fabulous childcare in Whangaparaoa area. High recommend to everyone who needs help when you are busy with work. The timetable is quite flexible. Clean and tidy environment. Especially friendly and helpful teacher. My daughter really enjoys every moment with them.  Cheers
Alissa Pham

Faiza provides an excellent service with before and after School care. My six year old really enjoys his time here. Thanks
Heidi Brookbanks 

Faiza provides affordable and flexible before and after school care in a safe and nurturing environment. What more can you ask for?
Linda Walker

My daughter loves the place and just a few minutes walk to school, staff are friendly and give a lot of help .they also take her to various activities which are a bonus for me. Highly recommended (before and after school care.
Myra Micua

Faiza is very experienced in childcare and enjoys having her home filled with children, she has three children of her own. Her after-school care has lots of board games, puzzles, arts, and crafts and play-based experiences as well as a quiet space for computer homework if needed. Her home is also located opposite a big playground for large motor development after school. Home is walking distance from gulf Harbor school
Kelsey Mingins

Very good childcare, nice people, a nice place friendly my kid very enjoyable staying there.
Lucy Lu
Pricing
Before School
6:30 am - 8:30 am
$18.00
7:00 am - 8:30 am
$13.00
7:30 am - 8:30 am
$10.00
8:00 am - 8:30 am
$8.00
After School
3.00 pm - 4.00 pm
$10.00
3.00 pm - 5.00 pm
$14.00
3.00 pm - 6:00 pm
$18.00
3:00 pm - 6:30 pm
$20.00
Open Hours
Before School
6:30 am - 8:30 am
After School
3:00 pm - 6:30 pm
Enrol Now
CALL TO VISIT
PLEASE CALL US ON 0279566691 TO ARRANGE A Meeting